Conscious Medz collaborated with Boulder local, dessert alchemist Emma Nelson from Daydream Desserts to bring you Emma's Edibles.
We are combining our whole plant, grown in living soil, sun-grown cannabis extracts with Emma's organic, nutritious, raw, vegan, gluten-free, delicious treats. Daydream Desserts won Best of Boulder for best desserts in 2020.
---
Peanut Butter Fudge Filled Chocolate Bar-
Palace Kush (Indica) 100mg THC, 4mg CBG
10mg THC per piece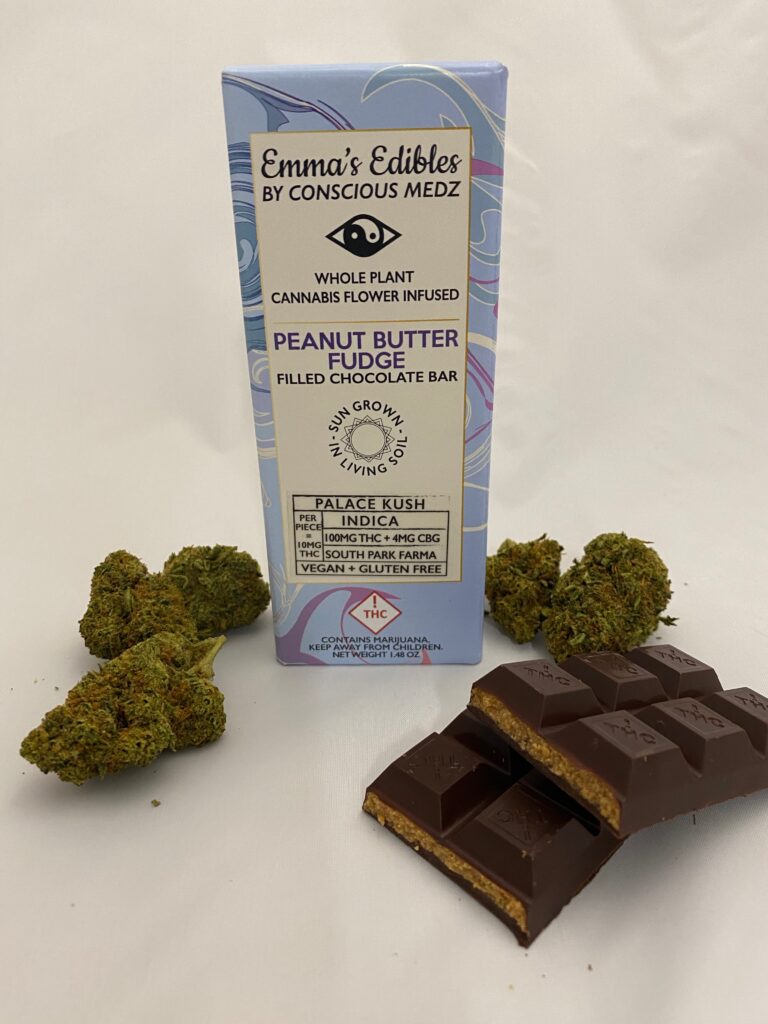 Chocolate, peanut butter, and cannabis….. What more do you need?
This Cannabis Chocolate bar is made with: organic cocoa, organic coconut sugar, organic cacao butter, organic peanut butter.
Including a whole-plant extraction of Palace Kush (Indica).  South Park Farma grows the Palace Kush (Indica).  Grown in a greenhouse using living soil.
---
Salted Carmel Filled Chocolate Bar-
Durban Poison (Sativa)- 100mg THC, 4mgTHCV, 4mgCBG
10mg THC per piece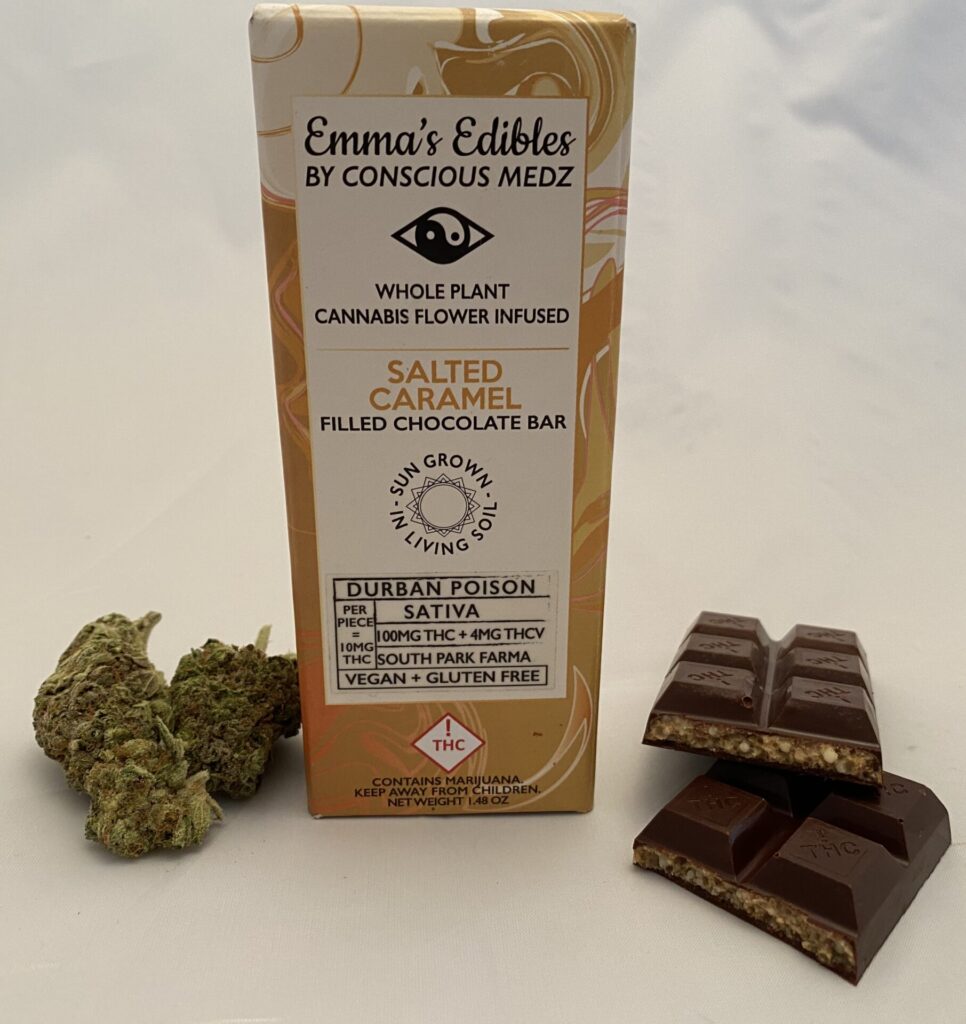 Made with whole plant medicine! Terpene is rich for the full entourage effect.
This Cannabis Chocolate Bar is a Vegan, a gluten-free chocolate bar filled with salted caramel and infused with CO2 extracted Durban Poison Flower grown in Living Soil by South Park Farma. No refined sugars, no dairy, and no non-organic ingredients.
Ingredients: Cocoa*, Coconut Sugar*, Tahini*, Cacao butter*, Real Salt, CO2 extracted Durban Poison cannabis flower oil. *certified organic
Durban Poison Terpenes: Terpinolene 19.5%, Beta-Caryophyllene 6.87%, Limonene 5.28%, Myrcene 3.9%, Beta- Pinene 2.9%